Why You Need to Try Non-Surgical Neck Tightening in McLean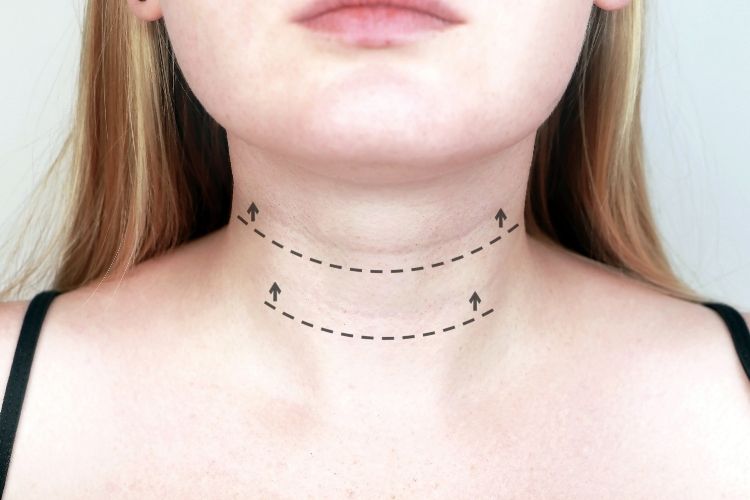 Did you know one of the first areas that show signs of aging is the neck? If you're seeing fine lines and wrinkles on your neck, what should you do? You could hide in a turtleneck sweater… or, make a better choice by trying non-surgical neck tightening in McLean, VA, at Cosmetic Dermatology Center.
Don't Worry, You Have Options!
When thinking about non-surgical neck tightening in McLean, VA, it's important to know you have some exciting options with amazing benefits. Laser treatments are non-invasive and use light based energy to firm sagging or loose skin.
TempSure Envi uses safe radiofrequency waves to stimulate collagen while tightening skin and giving natural-looking results. V-Form, another method that uses radiofrequency waves, is also quite successful at shrinking fat cells and tightening the skin.
Non-Surgical Neck Tightening Techniques Mean Much Less Recovery Time
In most cases, you need zero recovery time! As these non-surgical skin tightening treatment options are exactly as the name suggests, non-surgical, most patients leave their appointment and go on about their day as usual.
Expect to Spend a Lot Less Money Than Similar Surgical Procedures
One big benefit is the hit your wallet will not take! In 2021, a surgical neck lift was as much as $15,000. A non-surgical process ranges from $500 to $2,000, depending on the treatment you choose.
You Can Have Non-Surgical Neck Tightening in McLean, VA, Done in Less Time
Surgery can take hours while laser treatmentsV-Form, and TempSure™ take 30-90 minutes to complete. Imagine being able to get a smoother neck during your lunch hour? Easy and convenient!
Choosing a Non-Surgical Method Definitely Means Fewer Risks
Skip the incisions and risk of infection. Forget about possible adverse reactions to anesthesia. The very nature of non-surgical neck tightening in McLean, VA, makes them so much safer than surgery.
You may then be wondering which non-surgical treatment option is best for you. You're not alone. And the answer really depends on which treatment your provider thinks will work best for your unique situation. That's why it's always best to come in for a consultation with our expert cosmetic dermatologist, Dr. Nicole Hayre.
Toss Those Turtlenecks Forever by Calling Cosmetic Dermatology Center!
At Cosmetic Dermatology Center in McLean, VA, our team is dedicated to helping you look and feel your best. We're excited to work with you to determine which non-surgical neck tightening will work best to achieve your aesthetic goals. Let's talk! Book your consultation today by filling out our online contact form orby calling 703-827-8600.