PRP for Hair Loss: 6 Frequently Asked Questions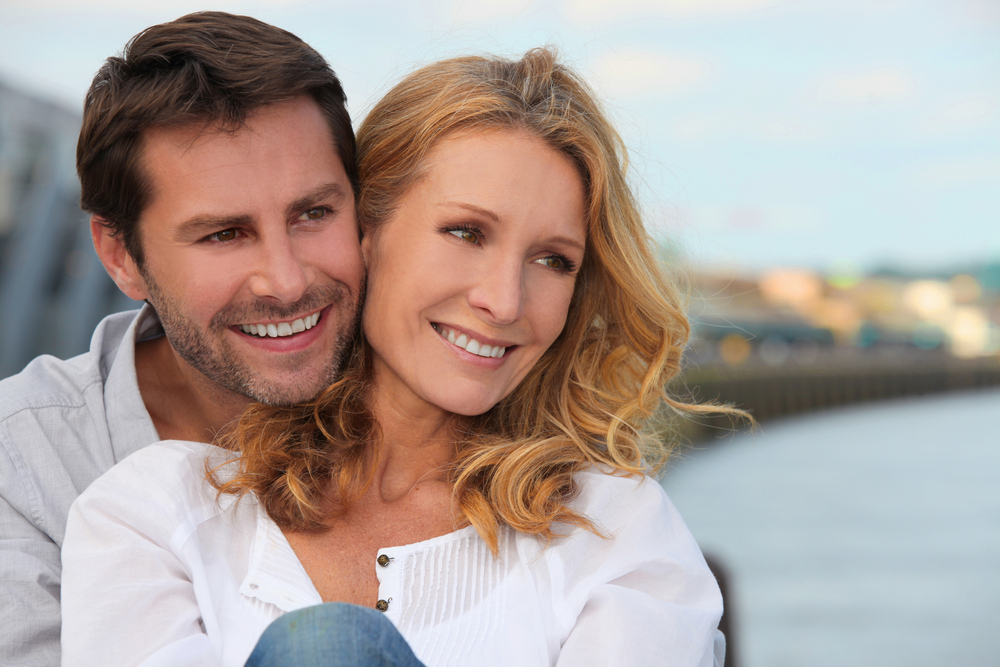 Platelet-Rich Plasma (PRP) for hair loss offers male and female patients a non-invasive way to stimulate hair growth using their body's natural resources and healing mechanisms.
As many people know, hair loss can cause frustration and self-consciousness in both men and women. However, many individuals are averse to undergoing a complex and time-consuming surgery or other treatment options that may produce unnatural-looking results.
Here's everything you need to know before undergoing PRP for hair loss Northern Virginia.
What is PRP for Hair Loss Northern Virginia?
PRP for hair loss is a non-surgical treatment that harvests platelet-rich plasma (PRP) from a sample of the patient's own blood to increase hair quality and amount.
It is a safe and effective option for both men and women that are experiencing loss, shedding, and thinning.
How Does PRP for Hair Loss Work?
The procedure takes approximately one hour and involves taking a small sample of blood and then separating out the platelet-rich plasma using a centrifuge.
The concentration of PRP, which is rich in growth factors and cytokines, is thoroughly assessed before being injected into the scalp.
In doing so, PRP is able to stimulate hair follicles and produce stronger, thicker, and longer hair growth.
Who's a Good Candidate for PRP for Hair Loss Northern Virginia?
Patients with alopecia areata, which is sudden hair loss that starts with one or more circular bald patches that may overlap, are typically good candidates for this procedure.
Additionally, individuals with areas of weak quality hair follicles often experience positive outcomes with PRP for hair loss.
How Soon Can Patients See Results?
It can take 6-12 months to see visual improvement following PRP for hair loss. However, changes can be observed sooner through hair mass index measurements.
How Long Do Treatment Benefits Last with PRP Hair Restoration?
When PRP is combined with Extracellular Matrix, such as ACell or BioD, patients can enjoy fuller and more abundant hair growth for up to 2 years.
However, most individual require an annual maintenance treatment to preserve effects.
Is There Any Downtime with this Treatment?
One of the key advantages of PRP for hair loss Northern Virginia is that it's a zero-downtime treatment and has minimal side effects, other than temporary and mild inflammation.
Best of all, patients can resume all normal activities almost immediately and even shower and wash their hair several hours later. Nevertheless, they should always follow instructions from their physician and avoid harsh chemicals for at least 72 hours.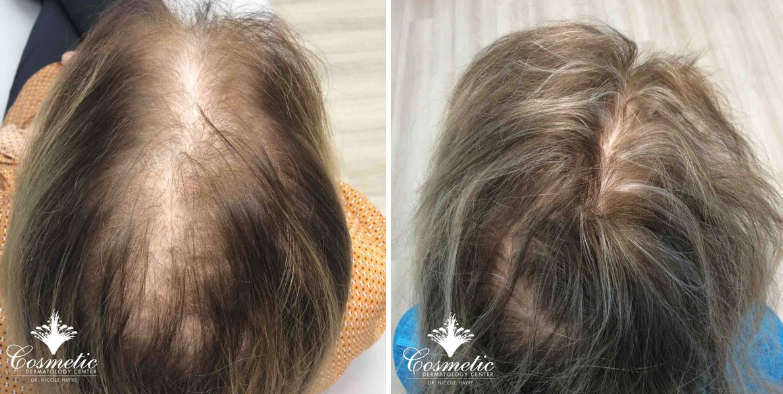 If you are considering PRP for hair loss Northern Virginia, please contact us today to schedule a comprehensive consultation with our highly skilled and talented provider, Dr. Nicole Hayre.