Get to Know RHA: A New Line of Fillers From Revance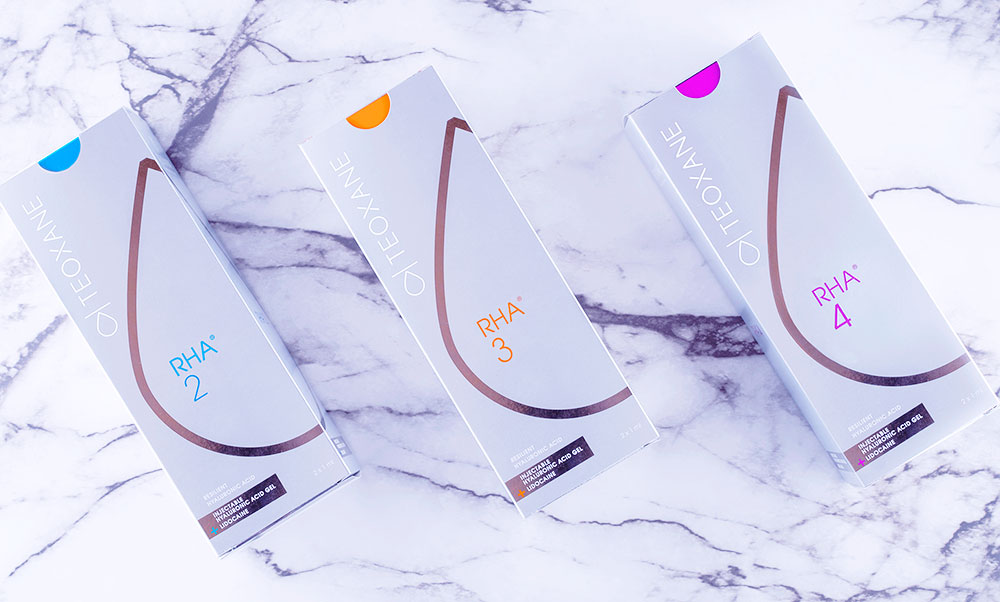 RHA fillers are a new collection of hyaluronic acid injectables from Revance that can help patients achieve youthful, glowing skin. For anyone 22 and older, this new dermal filler could be a great choice. Let's learn more about it.
The RHA Collection
The RHA line is a new generation of hyaluronic acid (HA) dermal fillers. It is the first, and only, FDA approved HA filler for dynamic wrinkles. RHA, unlike ordinary dermal fillers, achieves a unique smoothing effect. This is due to it's innovative cross-linking method that helps the gel more closely match the natural hyaluronic acid in our skin.
Because it adapts to your facial movements, it gives a more natural appearance whether your face is at rest or making an expression. RHA fillers move with the skin to create an age-defying and super-smooth finish. This is more than you can achieve with ordinary dermal fillers. RHA fillers also gives patients amazing results without obvious signs of having work done.
Lasting Results
Patients that want to eliminate wrinkles and get a healthy, radiant glow are sure to fall in love with RHA. The natural results are impressive, but there's more. RHA fillers in McLean, VA, can last up to 15 months. That means you get to spend more time enjoying life, making memories, and loving the skin you're in and less time in a treatment chair.
"I am very excited to offer this revolutionary filler to my patients.  I have been injecting for almost 20 years, and this is the first filler that is truly different.  Not only does it incorporate beautifully into the skin, but it also moves in a more natural way with patient's facial movements." – Dr. Hayre
Made in Switzerland
This game-changing collection was developed in Switzerland. It is the brainchild of Madame Valerie Taupin, one of the world's leading skin experts. Dermal fillers have been medically proven to soften wrinkles and fine lines but RHA goes a step further. It is a uniquely resilient filler that moves seamlessly with even the most expressive parts of the face. This gives patients results that compliment and improve their natural beauty without creating an "over done" appearance.
FDA Approved
Finally, RHA fillers have been FDA approved for the treatment of dynamic wrinkles or expression lines. This includes areas like the nasolabial folds around the mouth. These fillers have been through rigorous clinical testing and are now available to patients in the U.S.A. through Revance Therapeutics. This latest advancement in anti-aging technology and we are proud to offer this treatment to our patients.
Schedule an Appointment for RHA Fillers With Dr. Hayre
If you want to say goodbye to your wrinkles and fine lines without getting an overdone or unnatural appearance, say hello to the RHA collection in McLean, VA. These cutting-edge dermal fillers are sure to amaze with their ability to enhance the face and give results that are more natural than ever before. Contact Cosmetic Dermatology Center online or call (703) 827-8600 for more information or to schedule a consultation with Dr. Nicole Hayre today!