Does a Thread Lift Really Work?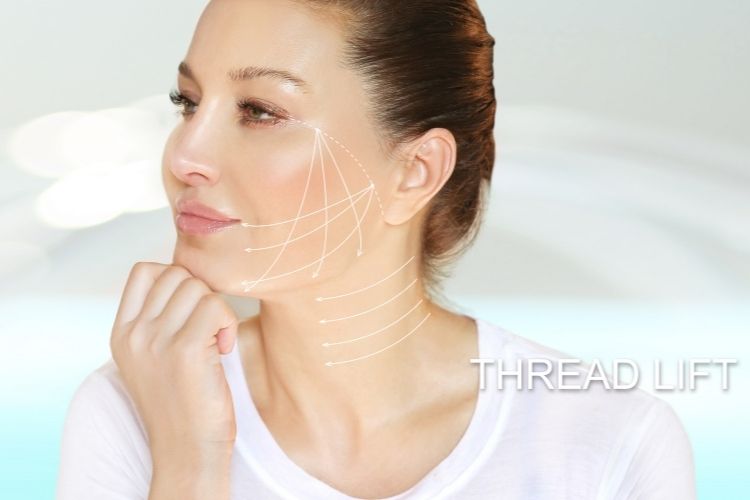 Facial skin sagging is a perfectly normal part of aging. However, if you aren't happy with your appearance as you age, there are plenty of options for you to help you revitalize your face. One of these popular options is a thread lift in McLean, VA. But, do they really work? Here's the scoop, along with information about the treatment to help you figure out if this is the right treatment for you.
What Is a Thread Lift in McLean, VA?
A thread lift in McLean, VA, is an innovative and non-invasive method of lifting the skin of the face using threads. In addition to manually lifting the face, this method also promotes the production of collagen in the treatment area. With this treatment, you get a one-two punch for facial rejuvenation!
Many patients choose this option over a traditional facelift. This choice is because a thread lift in McLean, VA, is much less invasive than a facelift. As a result, the recovery is shorter and easier for this procedure. A facelift can take weeks or months to recover from, while a thread lift only requires that you be a bit careful for about a week.
Tell It to Me Straight: Do Thread Lifts Really Work?
Not only does this procedure work, but it is quite popular because of the amazing results it can provide. The results from this procedure can last for about two to three years. The best candidate for treatment is someone in their late thirties to mid-fifties, though this procedure can also be used on some older patients, especially if they have health concerns that prevent them from getting a traditional facelift.
Look Years Younger With Amazing Results From a Thread Lift in McLean
Here at Cosmetic Dermatology Center in McLean, VA, Dr. Nicole Hayre has years of experience with this game-changing technique, and we work hard to make sure that you love your results.
A simple procedure is all that is needed to give your face a lovely lift! Make an appointment for a thread. lift in McLean, VA, by contacting us online or calling 703.827.8600 to book a consultation with Dr. Hayre.