Get the Best Hair Rejuvenation Results With PRP Near Great Falls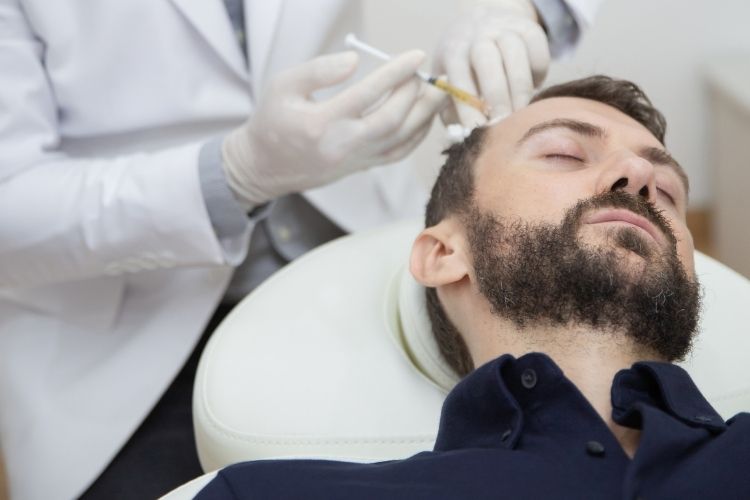 Millions of men and women experience hair loss each year. It's a difficult struggle that can have a serious impact on your self-confidence. What's proven quite successful is PRP for hair restoration. Here's how it works and what to expect with PRP in Great Falls, Virginia. 
I've Never Heard of PRP. What Does It Mean?
PRP stands for platelet-rich plasma, which contains important growth factors and proteins that promote healing and encourage tissue repair, and comes from your own blood in treatments like this. 
Can PRP in Great Falls Really Help With Hair Restoration? 
Yes, it can! While it's a relatively new therapy in Northern Virginia, the research that has been done suggests that PRP therapy (which includes natural supplements like Nutrafol) reduces hair loss and encourages the growth of healthy hair. 
Do PRP Injections Hurt?
If you're worried about pain, don't be. While it is an uncomfortable feeling when the injections go into your scalp, a good PRP specialist will have an assistant administer PRONOX (to reduce anxiety and pain) and massage the injection sites throughout the procedure. Great care will be taken to be sure you're comfortable.
Can You Tell Me What to Expect After PRP for Hair Restoration?
In general, many patients begin to notice a slight change, aka baby hairs within the first couple of months, and noticeable improvement within a few months. It takes six months to one year to see significant improvements in hair growth. 
Keep in mind you'll need to successfully complete a series of treatments to see optimal results from PRP near Great Falls. A maintenance treatment once a year is also recommended.
Your individual results will depend on a few factors such as your overall health, hair health, and the levels of your blood platelets.
Want Amazing Hair Rejuvenation Results With PRP Near Great Falls, VA? Make This Call Now!
Begin the journey of healthy hair growth today by choosing the Cosmetic Dermatology Center in McLean, Virginia. Meet with Dr. Nicole Hayre during your consultation to discuss a PRP treatment plan created just for you! Contact us at 703-827-8600 and discover the confidence that comes from having a full head of hair!