PRP in McLean: Does it Really Work for Hair Restoration?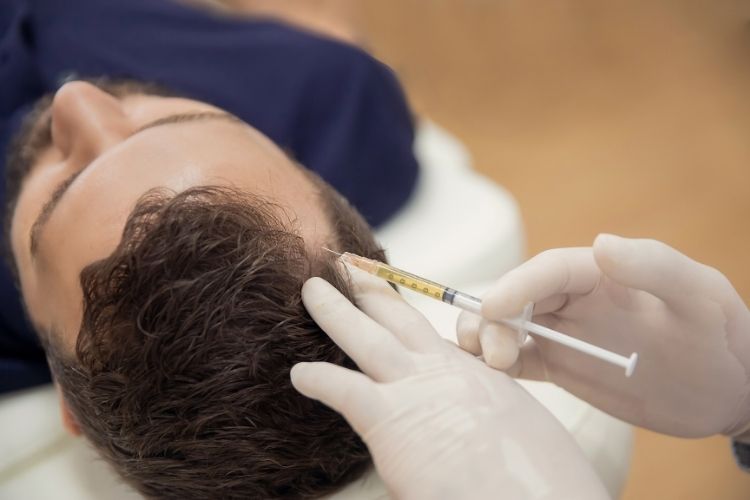 Hair loss can be so discouraging. Thankfully, it no longer has to be with PRP in McLean, VA. While it's not an overnight treatment for hair loss, you can certainly expect to see amazing results if you stick with it and follow the protocols given to you by your hair restoration specialist.
What Exactly Is PRP in McLean?
PRP is platelet-rich plasma taken from your own blood. The PRP contains growth factors and proteins that have incredible healing properties, whether you're using to rejuvenate your hair follicles, treat knee pain, or help with any of its other great benefits.
What Are the Benefits of PRP Therapy?
When it comes to cosmetic dermatology, the greatest benefit of PRP in McLean, VA, is that it treats hair loss from the inside out. It gets to the cause of the problem to jumpstart dormant follicles. You'll receive treatment with very mild discomfort (if your provider does their job correctly), and you won't need downtime to recover.
What Should I Expect During My Appointment?
Your hair restoration specialist will begin by drawing blood. It's then spun in a centrifuge for about twenty minutes to separate red blood cells from the protein-rich plasma. After that, you'll receive around 15 to 20 injections in your scalp. The entire appointment takes around 30-40 minutes.
Is PRP for Hair Restoration Painful?
If you're concerned about pain, don't be. Having your blood drawn for treatment is no different than having it done in a medical office. As far as the injections go, many patients choose to use Pro-Nox (provided in the office) to help calm their nerves, and a scalp massager is used near each injection site to help contain any discomfort.
How Long Will It Take to See Results After Treatment?
You'll need a little patience with PRP in McLean. It can take several months to see significant results. You should plan on scheduling a series of treatments for optimal results. Generally one treatment every month for the first three or four, and then a maintenance session every three-to-four months after that.
Interested in PRP in McLean, VA? Give the Experts at Cosmetic Dermatology Center a Call!
Our team is committed to providing you with a customized treatment plan, so you will experience amazing results you can be proud of. If you're ready to experience new hair restoration, book your consultation today! Contact our office online or give us a call at 703-827-8600. Let's us help put a smile on your face and new hair on your head.