Are Guys Getting Botox to Look Better on Social Media?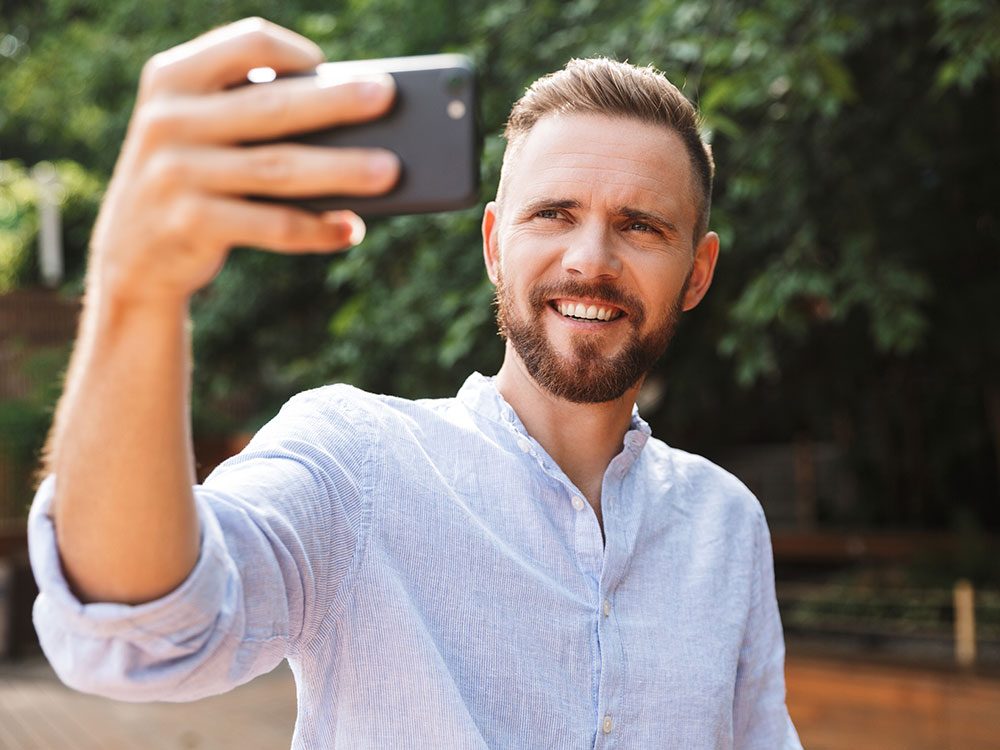 Whether we realize it or not, social media has made many users hyperaware of their looks. In fact, women and men often assess themselves by how they appear in photos rather than their reflection in the mirror.
As a result, guys are noticing bothersome facial lines and wrinkles and turning to dermatologists and plastic surgeons for help. Which begs the question: Are guys getting Botox to look better on social media?
Continue reading to learn the answer and to find out why Botox for men is on the rise.
What is Botox?
Botox Cosmetic is a neurotoxin that's injected into overactive muscles to temporarily relax forehead lines, frown lines, and crow's feet. Following treatment, patients look younger, more refreshed, and well-rested. Results usually last 3-4 months.
Are Guys Getting Botox to Look Better on Social Media?
Many guys confess to being more aware of their appearance thanks to social media. In fact, a number of men reveal that seeing wrinkles in their Instagram photos has prompted them to undergo Botox injections.
They rationalize that Botox is a safe, effective, and quick way to correct cosmetic concerns and boost their confidence.
Some patients seeking Botox for men even admit that, since the cosmetic injectable helps them look younger, it's a much better alternative than posting photos from 5 years ago.
Why Are More Men Getting Botox?
In addition to improving their presence on social media, guys are also getting Botox to gain a competitive advantage personally and professionally. They believe appearing youthful and refreshed makes a difference when it comes to dating, career advancement, and job security.
Tips for Men Considering Botox
If you are considering Botox for men in Northern Virginia, it's essential that you are treated by a board-certified plastic surgeon or a board-certified dermatologist.
Also, select an injector that routinely performs Botox injections on male patients and has the skill and experience to maintain a masculine facial structure.
Schedule an Appointment for Botox Today
If you are considering Botox for men in Northern Virginia, please contact our office today to schedule a comprehensive consultation with one of our highly skilled and talented injectors.