What You Need to Know About a Botox Lip Flip in Tysons Corner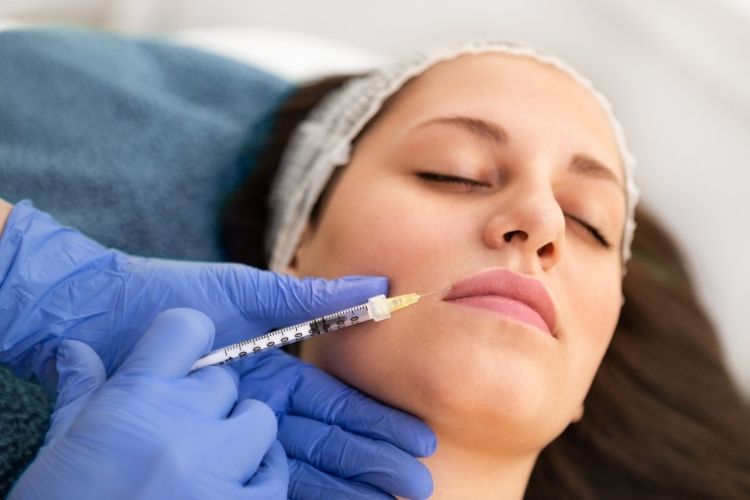 Do you feel like your lips could be fuller, but you do not want to get dermal fillers? Maybe your lips disappear when you smile, or you just want your face to be more balanced. A good option for you may be a Botox lip flip in Tysons Corner, VA.
What Is a Lip Flip Exactly? Is It the Same as Dermal Fillers for Lips?
A lip flip is a fast procedure that involves a small amount of Botox being injected into the middle and corners of the lips. As a cosmetic injection treatment, this is the same type of procedure as dermal fillers, but utilizes Botox instead of lip filler.
What Is Recovery Like After a Lip Flip?
You should be able to return to your normal activities immediately after your procedure. There are a few precautions you should take for a few days afterward,  including rubbing your lips, drinking alcohol, smoking and more. It is also a good idea to try to sleep on your back, so that no pressure is put on your lips while you sleep.
How Long Do Results Last?
Amazingly, you'll see results for about eight to twelve weeks following your Botox lip flip in Tysons Corner. And, results are typically visible within the first few days after your treatment, with the full effect evident within 14 days.
Is a Botox Lip Flip Right for Everyone?
Just about everyone is eligible for a Botox lip flip! However, you may be an especially good candidate for this treatment if your top lip is not visible when you smile, you want a less gummy smile, or you wish to address other aesthetic concerns of your mouth. Make sure that your provider says that you're medically able to receive Botox.
Want to Learn More About a Botox Lip Flip in Tysons Corner, Virginia and Other Cosmetic Services?
We'd love to answer your questions! Call our team here at Cosmetic Dermatology Center at 703-827-8600 or contact us online today to book a consultation to find out if a Botox lip flip in Tysons Corner, VA, is right for you. Let us show you just how kissably beautiful your lips can be with cosmetic injections!