The Advantages of Microneedling With PRP in Virginia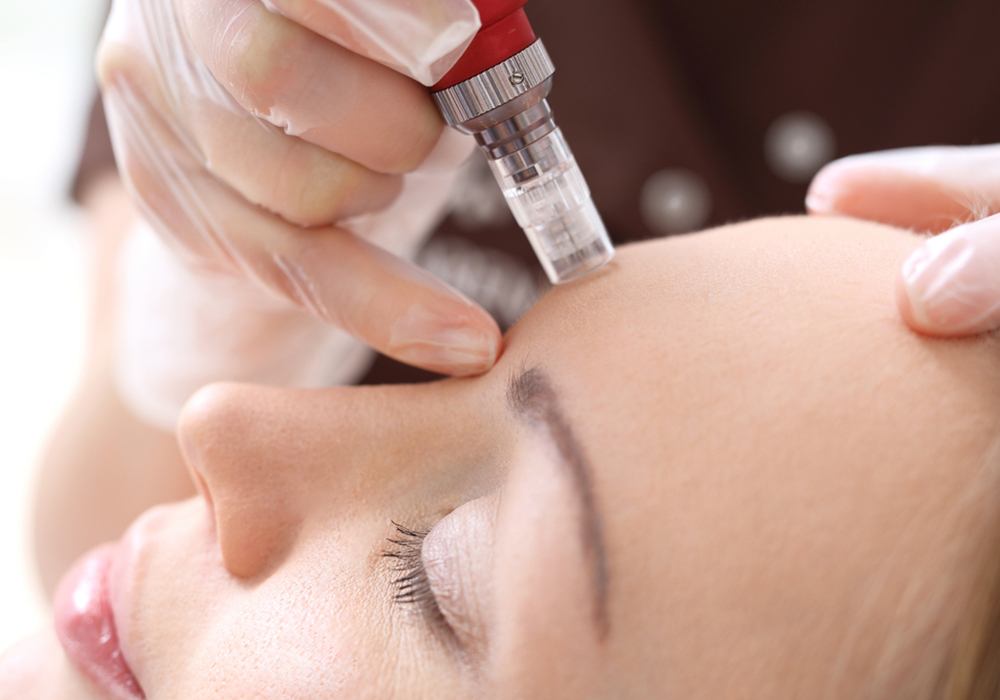 Many people believe that clear, even and supple skin can only be achieved through plastic surgery, injections or lasers. However, microneedling and platelet-rich plasma (PRP) combined can produce amazing results.
These two different therapies are both non-surgical, and can be used alone or in combination to produce glowing skin with minimal to no downtime or pain.
What is Microneedling?
Microneedling may also be referred to as collagen induction therapy and uses an automated pen with a cartridge of surgical-grade needles to create tiny punctures in the outer layer of the skin.
These microinjuries initiate a wound-healing response that results in the stimulation of collagen, elastin, and hyaluronic acid.
What is Platelet-Rich Plasma (PRP) Therapy?
Platelet-rich plasma (PRP) therapy involves taking a small sample of blood from the patient and placing it in a centrifuge to separate the platelet-rich plasma from the rest of the blood.
The growth factors in PRP are able to promote production of collagen and effectively rejuvenate the skin.
What Skin Concerns Can Microneedling With PRP Treat?
Microneedling and PRP therapy are highly effective treatments on their own.  However, they are even more powerful together, as the newly created microchannels enhance penetration of the PRP and its growth factors.
As a result, microneedling with PRP can significantly improve tone and texture, hyperpigmentation, wrinkles, fine lines, acne scars, and skin laxity.
The treatment is safe for all skin types and can be used on the face, neck, décolletage, and other parts of the body.
Microneedling with PRP benefits
Patients and aesthetic experts also love that this procedure is non-invasive and uses the body's own regenerative abilities rather than foreign substances.
Additionally, microneedling with PRP is a virtually painless procedure. It only targets the outermost layers of the skin without any nerve involvement and has minimal to no downtime.
While it's recommended to avoid makeup, sun exposure, and exercises post-treatment, all other daily activities can be resumed immediately.
Best of all, long-lasting results can be seen in as little as one session, and outcomes can be further improved with a series of 3-5 treatments.
To learn more about microneedling with PRP, please call our office at (703) 663-6238 or visit us online to schedule a consultation with Dr. Nicole Hayre.