Vanquish: Non-Surgical Liposuction Results You'll Love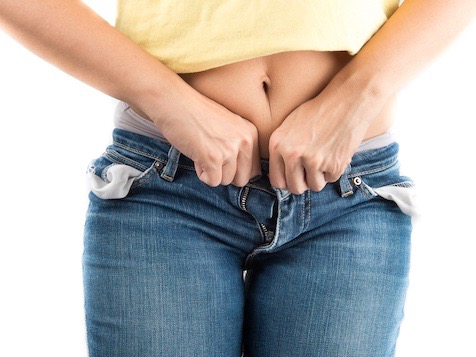 Do you automatically suck in your stomach when it comes time to fit in your pants or to pose for pictures? If you have localized areas of fat on your abdomen and flanks, but wish to avoid an invasive procedure like liposuction, Vanquish in Tysons, VA, may be right for you.
So, what is Vanquish, and how can it reduce belly flab to help you reach your body goals and feel your best?
Here's everything you need to know about the procedure and benefits of non-surgical fat removalat removal with Vanquish in Tysons, VA.
What is Vanquish?
Vanquish is a non-surgical alternative to liposuction and is a safe and effective way to eliminate localized fat pockets from the abdomen and thighs. Using radiofrequency technology, Vanquish targets and heats stubborn fat cells under the skin.
In doing so, the treatment causes apoptosis, and destroyed fat cells are naturally removed from the body through lymphatic channels.
Why Should You Consider Non-Surgical Liposuction with Vanquish in Tysons, VA?
If you are within 15-25 pounds of your ideal weight and struggle with diet and exercise fat, you should consider non-surgical liposuction with Vanquish in Tysons, VA.
Not only is the procedure completely non-invasive, but it's also quick and can be performed in the comfort of our office over your lunch break.
Plus, it has an extremely high safety profile and is virtually painless. In fact, most patients describe the treatment as feeling similar to a heating pad on low or medium, delivering a sensation of warmth to the abdomen or thighs.
Best of all, Vanquish requires absolutely no downtime and permanently eliminates pinchable areas of subcutaneous fat.
You can enjoy treatment benefits for years to come as long as you maintain your weight through diet and exercise.
How Many Treatments of Vanquish Are Recommended?
For optimal fat removal, most patients undergo a series of 4 sessions of non-surgical liposuction with Vanquish in Tysons, VA. Each treatment takes just 45 minutes and should be scheduled 7 days apart.
Within a few weeks, you will begin to notice that your abdomen and thighs are smaller, with enhanced contours. This circumferential reduction will continue to improve over the next few months to reveal a visibly flatter abdomen and slimmer thighs.
If you are considering non-surgical liposuction with Vanquish in Tysons, VA, please contact Cosmetic Dermatology Center to schedule a comprehensive consultation with our highly skilled and talented provider, Dr. Nicole Hayre.